April 18, 2023
Barbara Voll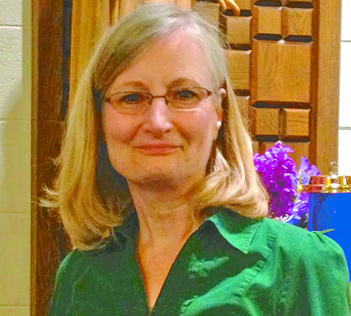 Barbara Lynn (Schafer) Voll, 69, of Watford City, passed away at Sanford Medical Center on April 9, 2023. Barb was born Dec. 21, 1953, to Robert and Carol (Nelson) Schafer in Worthington, Minn. She was the oldest of five siblings, three brothers and one sister. She graduated from Mahnomen High School in 1972. After high school, she graduated from St. Olaf College in Northfield, Minn. While attending college, she met Doug Voll. The two were married in 1975 in Mahnomen, Minn. From this union they welcomed two sons, Justin and Wyatt.
Throughout the years, Barb lived with her family in Heil, Rhame, and Bowman, N.D., and Springfield, Minn.. In November of 1991, the family moved to Watford City. Each stop gained lifetime friends, including those Barb met while following her children to their football, baseball, and hockey games. In 2001, Barb moved to Fargo to be closer to her kids before finally returning to Watford City in 2008, where she lived until the time of her death.
Barb's grandchildren were her purpose and the loves of her life. She never missed a sporting event or activity and would proudly wear their sports pins everywhere she went. One quick look at her refrigerator and you could see every one of her grandchildrens', nieces' and nephews' recent achievements. She was their biggest cheerleader in all things. She also loved playing games with the grandkids, especially Sorry; and watching/singing Mamma Mia Mia with her granddaughters. She loved reading, was an excellent baker, a flower enthusiast, and an avid walker, who got a kick out of people stopping to ask her if she needed a ride. She spoiled her family often with her wonderful baked goods. Not a holiday or birthday went by without homemade buns, Christmas/Easter bread, or some other delicious treat. Barb was very active in her church and community. She was an active member of First Lutheran Church, Peace Circle and also delivered Meals on Wheels.
She will be missed dearly by all those who loved her. Barb was preceded in death by her mother, Carol.
She is survived by her father, Robert Schafer, Mahnomen, Minn.; her two sons, Justin (Leah) Voll of Watford City, N.D. and their children, Ashleigh and Carson Voll, and Wyatt (LeAnne) Voll of Watford City, N.D. and their children, Jackson and Quinn Voll; brothers, Don (Becky) Schafer, Baker City, Ore., Ron (Cindy) Schafer, Mahnomen, Minn., Mark (Nola) Schafer, Flasher, N.D.; sister, Jean (Eric) Pucek, Jeannette, Pa., numerous nieces, nephews, great-nieces and nephews.
Barbara's Memorial Service was held at 11 a.m. on Saturday, April 15, 2023, at the First Lutheran Church in Watford City, N.D. Pastor Paul Balaban officiated. Visitation was held on Friday, April 14, 2023, from 2 to 6 p.m. at the First Lutheran Church in Watford City with a Family & Friends Service held at 6 p.m.
Fulkerson Stevenson Funeral Home of Watford City is assisting the family. Friends may sign the register and give their condolences at www.fulkersons.com
The Memorial Service will be live-streamed, you can view Barbara's service directly on her obituary page on www.fulkersons.com.
---