December 15, 2020
Daniel Bundy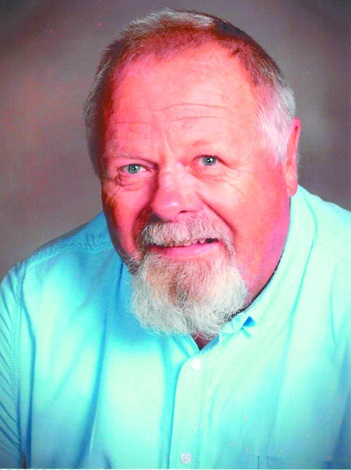 Funeral services for Daniel Bundy, 69, of Watford City, N.D., were held on Thursday, Dec. 10, 2020, at 2 p.m. at Living Faith Church in Watford City with Pastor Roger Olson officiating. Visitation was held on Wednesday, Dec. 9, 2020, from 11 a.m. to 4 p.m. at Fulkerson-Stevenson Memorial Chapel in Watford City and one hour prior to the funeral under the direction of Fulkerson-Stevenson Funeral Home of Watford City, N.D. Remembrances, condolences and pictures may be shared with the family at www.fulkersons.com.
Daniel Allen Bundy was born Dec. 11, 1950, in Devils Lake, N.D., to Burton and Helen (Simonson) Bundy. He grew up in a Christian home where they loved the Lord. In his early years, Dan lived in Devils Lake and then mostly grew up in Williston. He went to Hillcrest Lutheran Academy for the last two years of high school and graduated from there. That was where he met his wife Linda Emerson. Dan and Linda were married Dec. 26, 1970, and they had three children, Julia (Shawn) Wisen, Starla (Jason) Marmon and Tony (Karen) Bundy.
Dan loved the Lord and was active in the Lutheran Brethren Fellowship Church in Williston and Living Faith Church in Watford City. He was an Elder at both churches. Most of his working life was spent working as Production Manager for the Williston Herald. He and Linda moved to Watford City in 2007 where he worked for Red Rock/Crestwood for eight years. He also worked part-time for Automation X until full retirement.
Dan loved to have fun and play tricks on everyone. Fishing was always his favorite hobby, starting at a very early age. He was a fishing guide and made many trips out with family and friends. He also made custom fishing poles.
Dan is preceded in death by his parents, Burton and Helen Bundy; and his brother, Michael Bundy.
He is survived by his wife, Linda; daughters, Julia (Shawn) Wisen of Pottstown, Pa., Starla (Jason) Marmon of Watford City, N.D.; son, Anton (Karen) Bundy of Sanborn, N.D.; the mother who raised him, Bonnie Bundy of Sun City, Ariz.; sisters, Susan (Jim) Jenks, Jane (Joel) Backstrom, Patty (Bob) Roeder; his brother, Barry (Wanda) Bundy; eight grandchildren; and one great-grandson.
---