August 25, 2020
Faye Thompson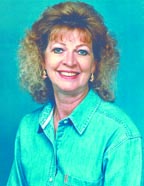 Faye Marie (Grover) Thompson, age 78, born March 5, 1942, in Bottineau, N.D., to Arthur and Florence (Heebink) Grover, passed away peacefully on June 12, 2020, in Bloomington, Minn.
Faye was in the banking industry for many years, working in Bottineau, Devils Lake, Fargo, West Fargo, Watford City and Minnetonka, Minn.
Faye will be dearly missed by her son, John (Mary Beth) Thompson of Mt. Horeb, Wis; daughter, Tammy Peterson of Savage, Minn.; grandchildren, Katie, Julian, Jacob and Matthew; great-grandchild, Liam; brother, Allen (Patty) Grover; sisters, Linda (Dennis) Zorn and Mary (Gregg) Boutilier; and many other family members.
Faye is preceded in death by her parents; her sister, Jean Bernstein; and brother-in-law, Leverne Bernstein.
A gravesite memorial service will be held at the Mountain View Cemetery in Souris, N.D., on Aug. 29, 2020, at 10:30 a.m. A luncheon will follow at the Tommy Turtle Park Shelter in Bottineau. In lieu of flowers, please send memorials to: 7544 Southridge LN, Savage MN 55378.
---