June 16, 2020
Henry Hillestad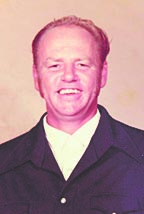 Henry (Hank) Hillestad, 81, of Watford City, N.D., passed away on Monday, June 8, 2020, at his home in Watford City.
Henry was born in Kenmare, N.D., on Dec. 11, 1938, to Clarence Hillestad and Hilda Moen-Hillestad. He grew up with his little sister Constance (Connie), who he called "Sis," and their little brother, Dean. "Bubbins," as his Mother called him, really loved working with his Dad, buying and selling livestock. One of his favorite memories as a kid was when he was nine years old he got to ride his pony in the parade.
Hank graduated from Kenmare High School in 1957. After high school, he continued working with his dad and then he met a wonderful young lady named Beverly Woodbeck. One night after driving Beverly back home to her parent's house in Coteau, he returned home to Kenmare to find his Mom standing in the entry. She told him, "Bubs, you better marry that girl." And so he did. They were married on Dec. 2, 1961.
Hank was eventually called into service for the Army in 1962. His dad did such a good job teaching him how to drive trucks, hauling livestock here and there around the state, that the Army gave him the title of "Light Truck Driver," and made him a bus driver at the Army base in Fairbanks, Alaska.
After his two years of active service there, Hank and Bev left the icy tundra of Alaska and moved back to North Dakota with their kids Cindy and Paul in 1964. Hank began working in the oil fields around Lignite, N.D. He accepted a job working for Texaco, but he had to move his family to Cut Bank, Mont. So in 1966 Hank and Bev moved again, this time with their kids Cindy, Paul, and Gene.
There they stayed for 14 years in four different houses. He and Bev liked taking their family up to Glacier National Park in the summer for some camping and lake fun.
In 1968, he received his Honorable Discharge from the Army. Hank worked his way up the ranks at Texaco, and in 1980 he was transferred back to North Dakota to the town of Watford City.
This time Hank and Bev moved with their kids Gene, Tim, and Bryan. Cindy stayed in Cut Bank and Paul stayed to finish his last year of high school. Hank was now a Foreman where he worked out of the Blue Buttes and Charlson offices.
Watford City is where he would spend the next 40 years of his life. In the same house, with the same carpet. The Texaco summer picnics at Tobacco Gardens were events he greatly enjoyed, where he could shoot the bull with his friends and co-workers.
Hank and Bev raised their remaining kids and Hank continued to drill for oil until his early retirement in 1993, after 26 years with Texaco. He continued to do consulting work for a number of years after that, to keep himself busy and to stay out of Bev's way at home.
After all their kids grew up and moved away, Hank and Bev enjoyed playing in the darts league around town for quite some time. They would take day-long shopping and gambling road trips together traveling between North Dakota and Montana. And they always liked taking bus trips down to Deadwood, S.D., to lose some money.
Hank liked playing a good game or ten of pinochle whenever he could. In his later years he would grab his walking stick and go walk around town for exercise, and to do his part keeping the town clean and making sure every aluminum can he could find was humanely recycled.
And if you think gaming is just for kids, Hank is the exception to that rule. The original "The Legend of Zelda" was the first game that really hooked him. His favorite game was "The Legend of Zelda: Ocarina of Time" on the Nintendo 64. He completed that game roughly 3,843 times by some estimates, give or take a few thousand. No one can say how many controllers, game systems, and game cartridges he wore out during his retirement years.
He also enjoyed visits from his kids, grandkids, and great-grandkids, as long as they kept their grubby hands off his Nintendo. When one could get him to gabbing, Hank loved telling stories about his family and his life, whether it was about his ancestors that came to this country from Norway, or about the random person who would pull over and ask him if he needed any money when he was out on one of his walks around town. All the way up to the very end, Hank really loved telling a good story.
Henry is preceded in death by his wife, Beverly; parents, Clarence and Hilda; and his brother, Dean.
Left to cherish his loving memory are his sons, Paul (Cara), Gene, Timothy (Lori) and Bryan (Vicki); daughter, Cynthia Thomas (Ray); sister Connie Jungberg; uncle Jim Hillestad; brothers-in-law Jim Woodbeck, and Rick Woodbeck; grandchildren, Levi, Nichole, Billy, Andrea, Tanner, Amber, Kayla, Tess, Elizabeth, Kaden and Sophia; great-grandchildren, Nikalya, Jayden, Axel, and Grace; nephews Craig, Cip, and Carl Jungberg; and numerous cousins, nieces and nephews.
A memorial service for Henry will be Saturday, June 20, 2020, at 1:00 p.m., at the Rough Rider Center in Watford City, with it open to the public at 12:00 p.m. Pastor Scott Thompson will be officiating.
There will be a reception at the Eagles Club following the service. Fulkerson - Stevenson Funeral Home is caring for the family. Remembrances, condolences and pictures may be shared with the family at www.fulkersons.com.
---