May 4, 2021
James Bruins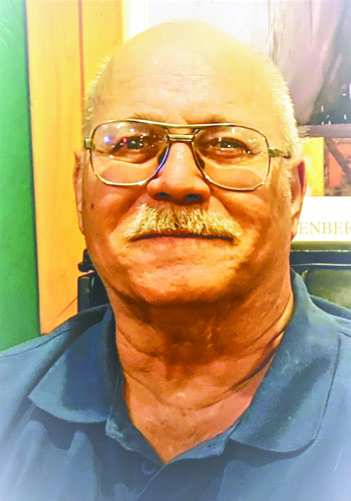 James Lawrence Bruins passed away on Thursday, April 29, 2021, at Sanford Medical Center in Bismarck, N.D.
James was born on Nov. 4, 1954, at McKenzie County Memorial Hospital in Watford City, N.D. He was the eldest son of John and Gen Bruins.
He attended and graduated from Watford City High School in 1973, and went for one year to Williston State College.
James was a lifelong member of Wilmington Lutheran Church in Arnegard. He was baptized and confirmed there, attended regularly, and also served on the church council.
He grew up and continued to live on the home farm in rural Arnegard. He was very interested in all aspects of the farm and ranch, and especially loved his cattle, Daisy (the family dog) and numerous cats. Health issues prevented him from actively participating in farming, but he was always involved in all planning and decisions about the operation.
James also enjoyed children, including nieces, nephews, great-nieces and great-nephews. They all loved to tease each other, and shared his sense of humor.
James was an avid sports fan, especially the Vikings, Twins and local Watford City teams. You could often hear hollering from the basement depending on how his teams were doing.
James is preceded in death by his father John Bruins.
He is survived by his mom, Gen; two sisters, Wanda (Daryl) Holmen and family, and Brenda; two brothers, Alan (Sheri) and family and Lyle.
Funeral services for James Lawrence Bruins, 66, of Arnegard, N.D. are at 2 p.m. (CST), Thursday, May 6, 2021, at the Wilmington Lutheran Church in Arnegard with Pastor Garrett Gudmunsen officiating. Interment will be in the Wilmington Lutheran Cemetery, Arnegard, N.D., under the care of the Fulkerson-Stevenson Funeral Home of Watford City. Visitation will be on Wednesday, May 5, 2021, from 12-5 p.m. (CST) at the funeral home and one hour before services at the church. Remembrances, condolences and pictures may be shared with the family at www.fulkersons.com.
---