June 28, 2022
Kristina Swenson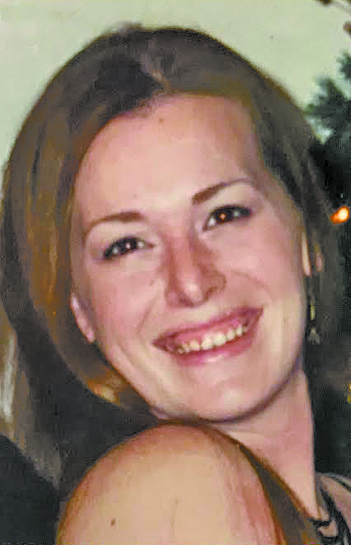 Jesus took the hand of Kristina Lynn Swenson, and walked her to her Heavenly home. Kristina was born on Nov. 4, 1977, in Williston, N.D., the daughter of Cary Swenson and Sandra Ahmann. She attended elementary school in Grand Forks, N.D., and high school in Williston, N.D.
Kristina has two children, Jesse Wayne Swenson, 18, and Julianna Becker, 17. Kristina loved reminiscing about her childhood adventures with her two children. She told so many stories that her children say they had almost lived the adventures themselves. Some of her fondest memories were on the farm. She loved horseback riding, driving golf carts, picnics in the field, riding the combine, and of course golfing.
At an early age, Kristina realized her passion was cooking and baking. She carried that passion throughout her life. She worked at the Sons of Norway, NDSU Sorority and local bakeries, such as Cynthia's Custom Cakes, where she learned the craft of cake decorating. She regularly cooked extravagant meals for her family and dreamed of opening her own restaurant one day. Her love of cooking also inspired her two children to work toward culinary degrees.
In the past year, she fulfilled two of her dreams. She purchased a charming home, that was built in the early 1900s, which she enjoyed decorating. You could also see her cruising around the streets of Fargo in her dream car, a 1972 Chevelle.
Kristina is survived by her dad, Cary Swenson (Renee); her mom, Sandra Ahmann; her sister, Keily Chavez; her son, Jesse Swenson; her daughter, Julianna Becker; her aunt, Nancy Rudolph; her uncle, Terry Rudolph; and her cousin, Ashley (Brent) Mucha.
Kristina's Funeral Service was held on June 23, 2022, at the Keene First Lutheran Church. Pastor Robert Schmidt officiated. Burial followed at the Good Hope Cemetery in Keene, N.D. The Funeral Service was live-streamed. You can view Kristina's service directly on her obituary page at the website www.fulkersons.com.
Fulkerson Stevenson Funeral Home of Watford City, N.D., assisted the family. Condolences may be left on the funeral home website at www.fulkersons.com.
---