May 16, 2023
Matthew White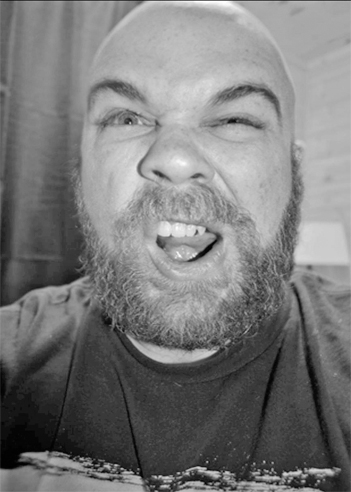 Matthew White, 48, of Arnegard, N.D., passed away at home on May 3, 2023.
Matthew was born April 8, 1975, in Ionia, Mich., to Robert E. and Sharon I. (Antcliff) White. Matthew was funny, kind, artistic, and loved beyond words. He loved photography and drawing, and he was exquisitely good at both. He had a biting sense of humor and was smart as a whip. Matthew was such a hard worker and loved even harder. Matthew was super private, but everyone who was special to him knew they were special. More than anything else though, he loved his wife, Amanda (even though he would never concede the fact that she was hilarious!).
Matthew is survived by his wife, Amanda, Arnegard, N.D.; son, Christian White, St. Louis, Mich.; mother, Sharon (Doug) Hitsman, Elwell, Mich.; sister, Tracy (Rusty) Kemp, Sumner, Mich.; niece, Shaelyn (Jesse) Miller and their daughters, Hadley and Leland Miller, Elwell, Mich.; neice, Christa (Sean) Thorp and their daughter, Ciara Thorp, West Branch, Michigan; special friends, Doug and Tonya Frisinger and their boys, (honorary nephews), Ryan and Owen Frisinger, as well as so many other relatives, friends and important people. These include his Aunt, Susie Hansbarger; and cousins, Harlow and Troy Hansbarger, Lake Odessa, Mich.
Matthew was proceeded in death by his father, Robert White, and stepmother, Susan White.
The family of Matthew W. White, recieved friends from 3 p.m. to 5 p.m., on Thursday, May 11, 2023, at the Fulkerson-Stevenson Memorial Chapel, Watford City, N.D. The family had Matthew's friends to come and share stories about him.
Fulkerson Stevenson Funeral Home of Watford City, N.D., is assisting the family. Remembrances, condolences, and pictures may be shared with the family at www.fulkersons.com.
---