August 30, 2016
A year of building a new team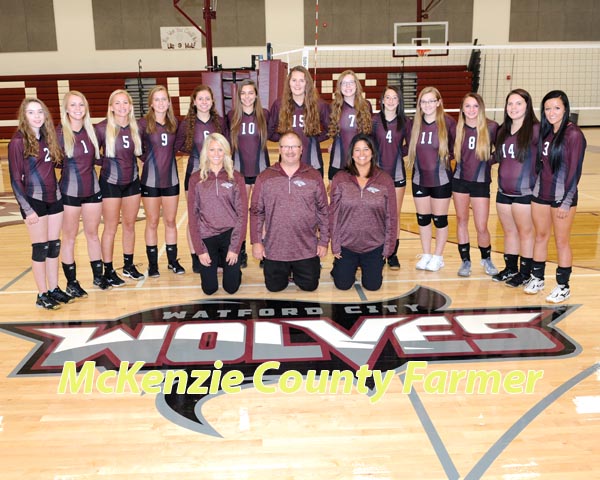 By Neal A. Shipman
Farmer Editor

After having one of the most powerful volleyball teams in the state last season, Brad Foss, Wolves' head coach, knows that this is definitely going to be a rebuilding year for his Wolves.
With the loss of six senior players from last year's Region runner-up team to graduation, Foss will only be returning two full-time starters from last year.
"We are looking not only to rebuild but also to reload," stated Foss. "We only have Mackenzie Sparby and Reianne Lindley as returning starters and we will only have four seniors on this year's team."
And that means Foss will be relying on players with limited varsity experience making up his varsity roster.
For the full story, subscribe to the McKenzie County Farmer
---