December 6, 2016
A year of rebuilding for girls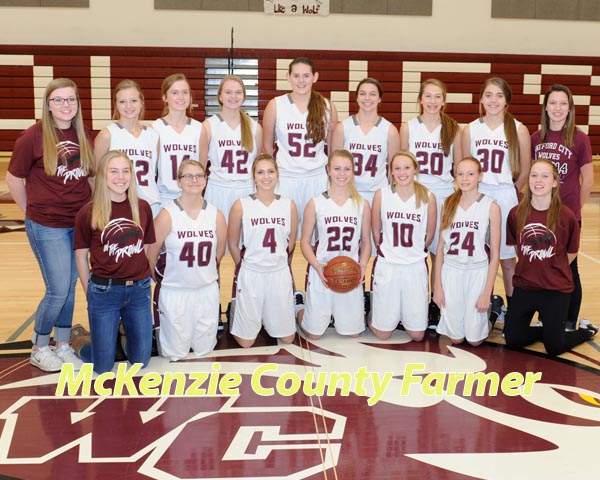 By Neal A. Shipman
Farmer Editor

For John Zenz, head coach of the Watford City girls basketball team, this is definitely going to be a rebuilding year for the Wolves. Last season, the Wolves finished their season with a 24-3 record and a second place finish at the 2016 State Class B Girls Basketball Tournament.
But with the loss of six seniors due to graduation, Zenz knows that his young team is going to have some growing pains.
"For the first time in a few years the Watford City girls basketball team will be starting out relatively inexperienced," states Zenz. "We will only have two players that played meaningful minutes on the varsity returning to this year's team."
And he is looking for those two players, senior Mackenzie Sparby and junior Avery Sundeen to lead this year's squad.
For the full story, subscribe to the McKenzie County Farmer
---