April 12, 2022
Eight-year-old becomes Seawolves first state swim champ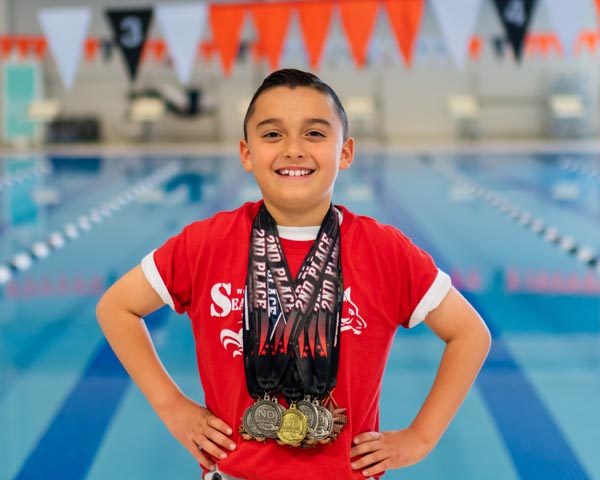 By Ashleigh Plemper
Farmer Staff Writer
It's not every day that you hear of an eight-year-old boy taking home the state swim championship. But that's what happened for Exton Ericksen, who competed at the 2022 North Dakota 10 and Under State Championship in Williston, N.D.
Ericksen competed in the 100 yard IM (individual medley), which includes all four strokes - butterfly, back, breast and freestyle.
"When we moved here, we really wanted to get him into swimming. But we didn't know if there was a team," says Andrea (Drea) Ericksen, his mother. "Well, we did a little research and found out there was."
As the family moved from Boise, Idaho, to Watford City in 2020, Ericksen's mother says getting him into swimming was a pretty done deal.
"He started getting it in his head when he was about seven. His mind was set toward accomplishing something," she says.
For the full story, subscribe to the McKenzie County Farmer
---