January 10, 2018
Ewing signs to play football with NDSU's Thundering Herd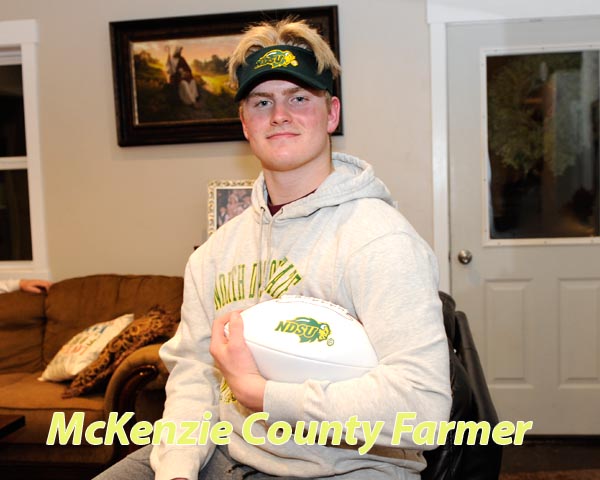 By Neal A. Shipman
Farmer Editor
One of the most highly recruited football players in Watford City High School's history faced a very difficult decision as the NCAA's Early Signing Day approached on Wednesday, Dec. 20.
For Jaydn Ewing, who was recruited by every college football program in North Dakota, as well as Brigham Young University in Utah, the University of Wyoming and a couple of South Dakota colleges, he wanted to choose North Dakota State University.
But his signing with the Bison was contingent on one thing. He wanted to delay enrolling at NDSU for two years so that he could serve a two year missionary assignment with his church, the Latter Day Saints.
For the full story, subscribe to the McKenzie County Farmer
---