November 1, 2017
Girls cross country team takes 2nd at State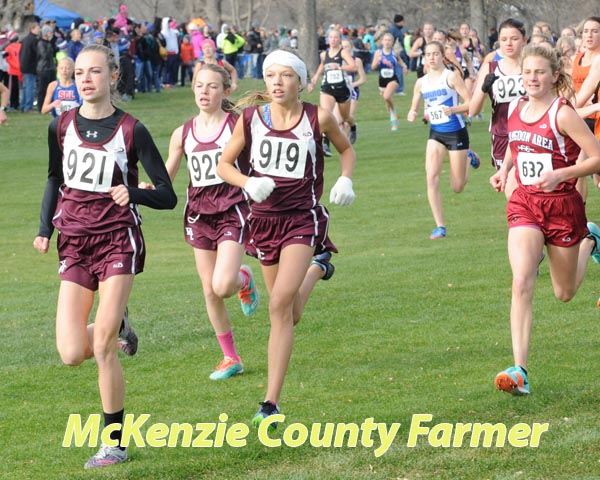 By Neal A. Shipman
Farmer Editor
Watford City's cross country teams capped off their final year at the Class B level last Saturday as the Wolves girls team took second place, while the boys team finished in 20th place.
"I felt that we had a very impressive day on Saturday," stated Greg Brown, girls head coach. "The girls went out and attacked the course from the start and ran extremely well."
And run extremely well they did.
Three Watford City girls placed in the top 10 state finishers for the Wolves and helped the team to their second place finish.
Kayla Ogle, along with her sisters, Hayley and Jaelyn, were at the front of the pack as the runners headed out of the starting gate. And the three continued to run neck and neck with the leaders throughout the entire race.
For the full story, subscribe to the McKenzie County Farmer
---