October 18, 2017
Girls cross country team wins region title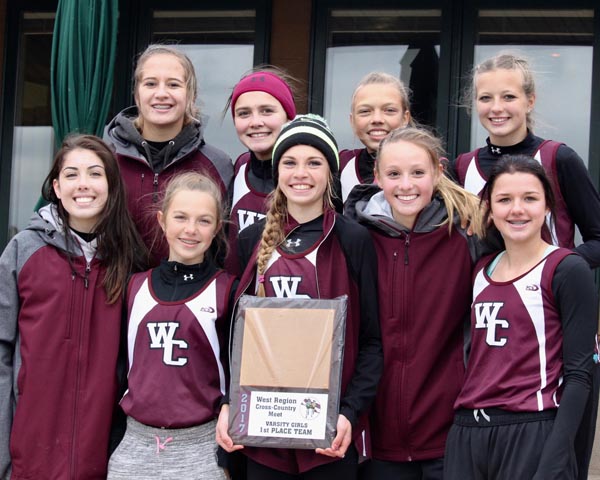 By Neal A. Shipman
Farmer Editor
It was a sea of maroon heading to the finish line at the West Region Cross Country Meet on Saturday as the Watford City girls team won first place while the boys team finished in sixth place.
"We ran really well at the Region Meet on Saturday," stated Greg Brown, girls head coach. "The girls went out right at the beginning and it was fun to watch the streak of maroon at the front of the pack at the start."
The Watford City girls took the top three spots in the meet with Kayla Ogle winning the girls division for the Wolves with a time of 19:34. Her sisters, Hayley and Jaelyn, were not far behind as they crossed the finish line in times of 20:00 and 20:15, respectively, to complete the sweep of the top three finishers.
For the full story, subscribe to the McKenzie County Farmer
---