June 6, 2018
Girls set new school record in 3,200 meter relay at State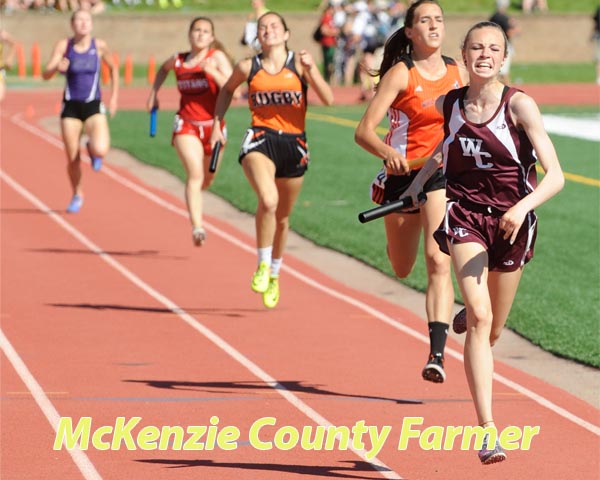 By Neal A. Shipman
Farmer Editor
Watford City's girls 3,200 meter relay team set a new school record as the team of Jaelyn Ogle, Macee Franz, Hayley Ogle and Kayla Ogle turned in a time of 9:44.97 to take second place during the 2018 State Class B Track Meet.
The Wolves finished in eighth place in the Class B girls division with 32 points in Watford City's final year of competing at the Class B level.
"I was extremely proud of our athletes over the weekend at the State Track and Field Meet," stated Greg Brown, girls head coach. "Our team worked hard all season long, and we had some great performances."
Jaelyn Ogle, a seventh grader, paced Watford City's girls team as she placed four times at this year's meet. She placed third in the 1,600 meter run with a time of 5:19.29 and took fourth in the 800 meter run with a time of 2:22.42 as well as running a leg on the 3,200 and 1,600 meter relay teams.
For the full story, subscribe to the McKenzie County Farmer
---