February 14, 2017
New Town upsets Wolves for District 15 title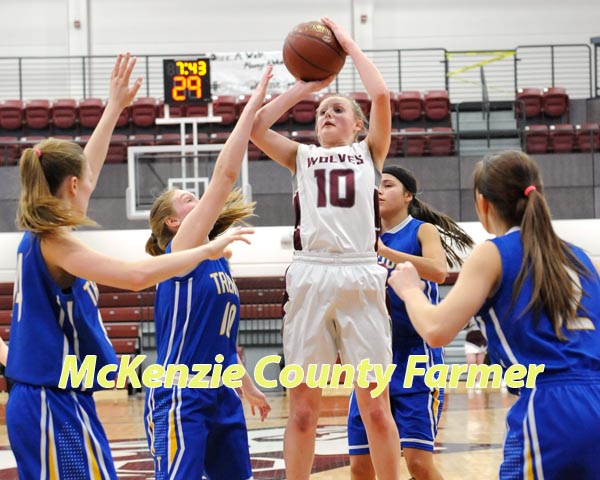 By Neal A. Shipman
Farmer Editor

After cruising to two easy wins in the District 15 Girls Basketball Tournament, the New Town Eagles upset the Watford City Wolves, 53-44, in the championship game on Saturday, Feb. 11, at the Rough Rider Center.
The Wolves opened the tournament with an easy 71-14 win over Trinity Christian and then knocked off Trenton, 51-39, to move to the title game.
As the No. 2 team from District 15, the Wolves will take on Kenmare, the No. 3-seeded team from District 16 in first round play of the Region 8 Tournament, which will begin on Monday, Feb. 20, at Watford City's Rough Rider Center.
For the full story, subscribe to the McKenzie County Farmer
---