October 30, 2019
Ogle girls lead Wolves to 7th place finish at State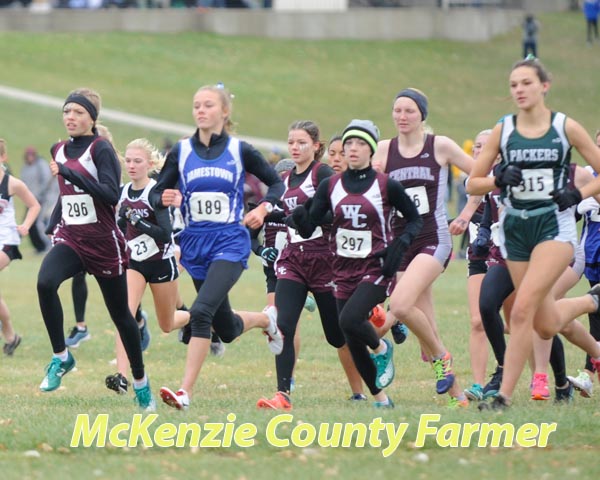 By Neal A. Shipman
Farmer Editor
Hayley Ogle and Jaelyn Ogle definitely left their mark at the State Class A Cross Country Meet on Saturday, Oct. 26, as the two sisters finished in second and fourth place, respectively.
Competing on a cold and windy course at the Souris Valley Golf Course in Minot, Hayley Ogle turned in a time of 18:29 to take second behind Meghan Ford of Jamestown, who blistered the course with a 17:41 finish time.
In her second year of competing at the Class A level, Hayley improved her time and place finish at this year's meet. Last year, the Watford City High School junior took third place with a time of 18:37.28.
For the full story, subscribe to the McKenzie County Farmer
---