November 22, 2016
State record ram taken near Grassy Butte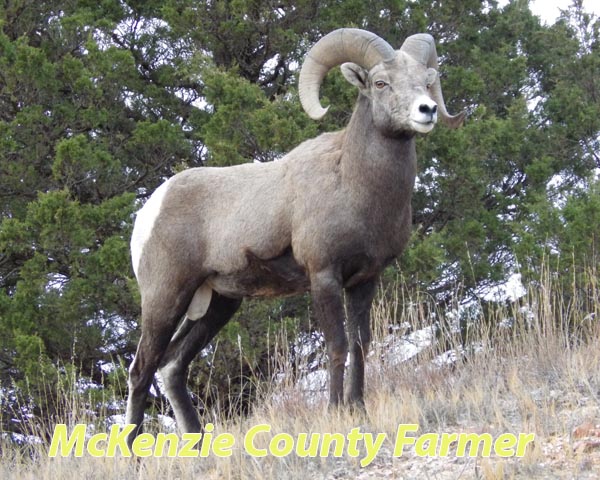 By Jack Dura
Farmer Staff Writer

North Dakota may have a new record bighorn ram, taken last month in McKenzie County.
A Scranton, N.D., man with one of eight tags for North Dakota's 2016 bighorn season took the ram on Oct. 30 west of Grassy Butte, said Brett Wiedmann, a big game biologist with North Dakota Game and Fish.
The 7-year-old ram's horns measured a green score of 175 7/8 inches, Wiedmann said, but its score after a 60-day drying period is the one that counts.
"It will be the new state record," Wiedmann said, adding the ram might make the minimum entry score for the Boone and Crockett Club.
North Dakota's previous bighorn record was 173 inches.
For the full story, subscribe to the McKenzie County Farmer
---