July 25, 2023
Walleye qualify for Class A State Tournament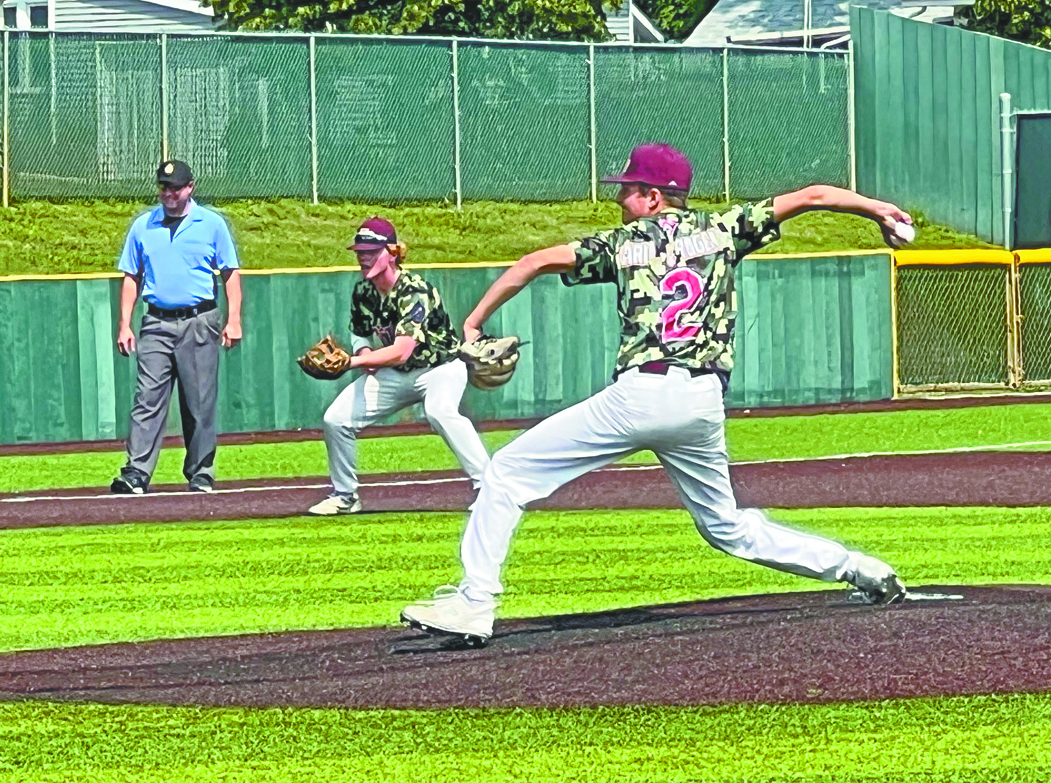 Titus Stenberg
Farmer Sports Writer
One year after hosting the Class A Legion Baseball State Tournament, the Watford City Walleye earned a return trip.
"I am very proud of them," said head coach Logan Krivoruchka. "My coaching staff and I have said all season, they have the potential to play very good baseball against anyone. The first round they let the nerves get the better of them, while for game two they faced each challenge every inning had to offer. They seized the opportunity when Mandan made mistakes."
The Walleye entered the West Region Tournament as the sixth seed, which paired them up against the three seed Bismarck Representatives in their first game. The Walleye bats were quiet and they fell to the Reps, 10-0. The loss put Watford City in the loser-out bracket where they expected to play against the 10 seed Beulah Cyclones. Beulah elected to forfeit that game due to not having enough players available to play.
Coach Krivoruchka stated, "When I found out Beulah forfeited, I and the others were upset. Earning each win in the postseason is something that keeps everyone engaged and focused on their goal. Having a day off in the postseason can be a blessing or a hindrance depending on how the team prepares for their next game. Thankfully, we were still able to get on the field during our 'day off' to get some work in and prepare both physically and mentally for our 'win or go home' game on Saturday.
---