May 23, 2023
Watford City boys set 13 personal records and one WCHS record at Regional Track Meet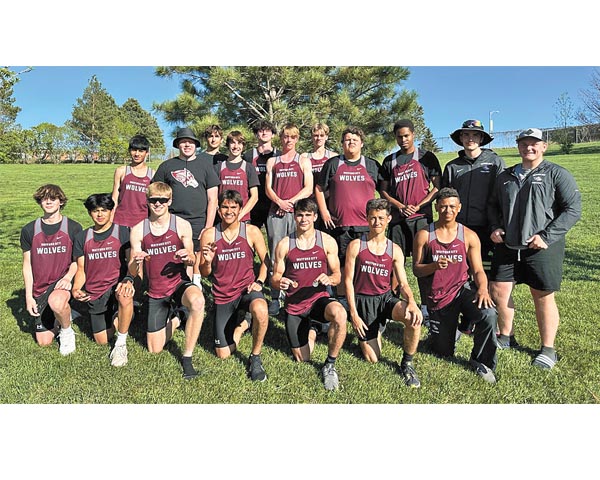 WDA Regional Track Results
The Wolves boys track team participated in the WDA Regional Track Meet on May 19.
Coach David Gumke said it was a very exciting and fun day for the wolves. 13 personal records were set, along with one school record.
The wolves finished 8th place as out of 11 teams in the WDA.
Ethan Dennis was the top placer for the Wolves, with a 2nd place finish in a very close 300 hurdles race. His time ranks him 5th in Class A.
The Wolves also qualified for state on the 4x800 relay by placing 6th in the event. This team includes Tanner Edwards, Parker Schuster, and added Zachary Tomlinson and Dehico Bocanegra Tovar to our state qualifying list.
Gumke said, "Aaron Cutshall had an awesome day in the triple jump. He had a good series of jumps in prelims and finals with five of the jumps that were over 40 feet Aaron broke the school record on his first jump in the finals by ½ inch with a 42' 11.5". The school record was set by JC Chisholm in 1992 with a jump of 42'11". Aaron exploded on his second jump in the finals for a 43' 6.5" jump, placing him 4th in the event."
That mark earned Cutshall seventh place in class A.
---