January 17, 2018
Wolves back in the winning column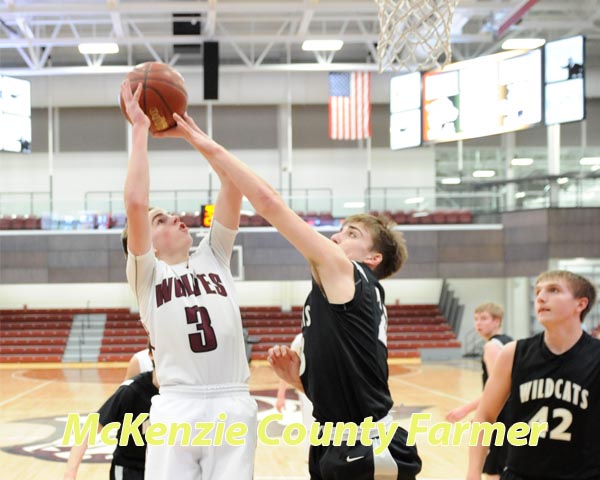 By Neal A. Shipman
Farmer Editor
Watford City's varsity boys basketball team finally got back into the winning column as the Wolves downed Lewis & Clark-North Shore, 58-55, on Thursday, Jan. 11.
The win, Watford City's second in the season, came after the Wolves dropped a 90-53 contest to Class A Williston on Jan. 11, dropping their season record to 1-8. But the Wolves' winning streak didn't last long as Watford City fell to Stanley, 70-65, on Saturday, Jan. 13.
The next action for the Wolves will be on Monday, Jan. 29, when Class A Dickinson High comes to town.
For the full story, subscribe to the McKenzie County Farmer
---