April 18, 2018
Wolves beat the weather and opponents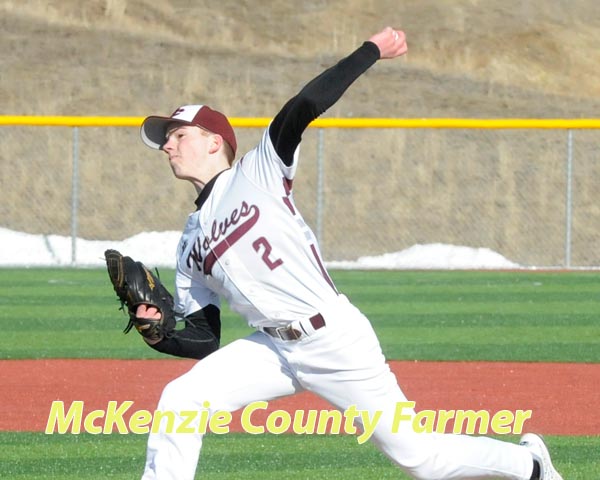 By Neal A. Shipman
Farmer Editor
The weather hasn't been very kind for the Watford City varsity baseball team as they were forced to cancel their first couple of games due to a snow-covered field and bitter cold temperatures.
But the Wolves managed to squeeze in a flurry of games last week while Mother Nature was trying to decide whether or not Spring was ever going to arrive. And thanks to Watford City's turf field, even though snow was piled up on the ground outside the field and temperatures were only in the mid-30s to low 40s, it was game on for the Wolves.
The Wolves picked up a pair of wins over Ray and Des Lacs-Burlington on Tuesday, April 10, in their season opening action and then tacked on two more wins on Thursday, April 12, downing Lewis & Clark and Stanley.
All told in the first four games, Watford City outscored their opponents, 33-6, to jump off to a quick 4-0 start of their season.
For the full story, subscribe to the McKenzie County Farmer
---