February 14, 2018
Wolves claim District 15 Tournament crown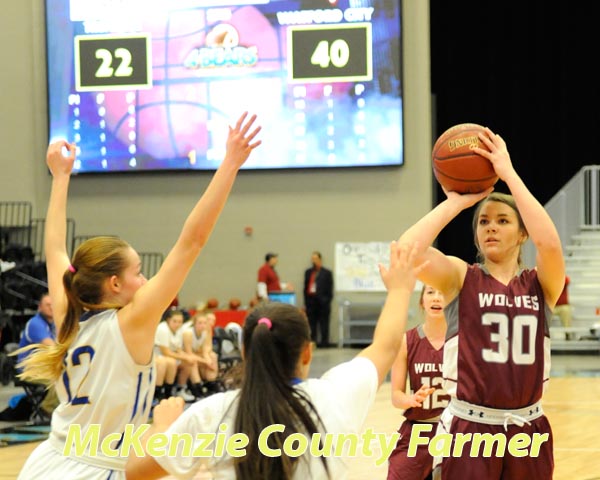 By Neal A. Shipman
Farmer Editor
The Watford City girls basketball team put its stamp on it final year of playing in Class B basketball as the Wolves won the District 15 Girls Basketball Tournament with a dominating, 53-31, win over Trenton on Saturday evening.
The Wolves cruised through the tournament with a 62-15 win over Lewis & Clark-North Shore in opening round play of the tournament and then crushed Parshall, 69-57, in the semifinals.
As the No. 1 team coming out of the District 15 Tournament, the Wolves will take on the No. 4-seed team in the Region 8 Tournament, which begins on Monday, Feb. 19, at Ray.
For the full story, subscribe to the McKenzie County Farmer
---