September 20, 2017
Wolves crush Grafton for first win of the season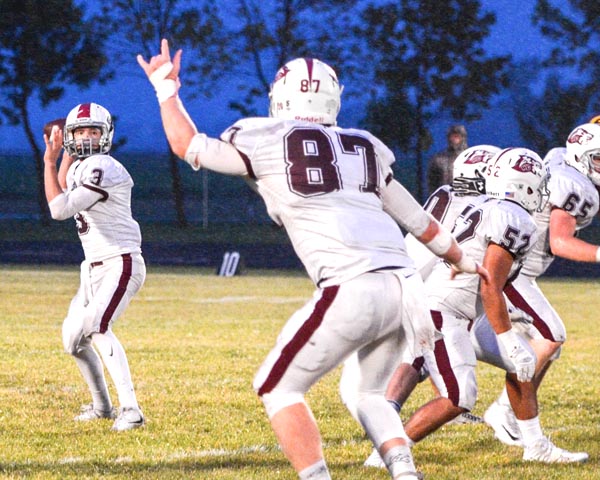 By Neal A. Shipman
Farmer Editor
The long road trip to Grafton was well worth it for the Watford City varsity football team as the Wolves picked up their first win of the season with a 32-0 win over the Spoilers.
In less than ideal football weather, which saw misty rains and 25 mph winds, both teams failed to score in the first quarter.
But the Wolves got their offense going in the second quarter as Carter Zenz punched the ball across the goal line on a one-yard carry to put Watford City on the scoreboard. Cooper Knutson hooked up with Brett Skarda on the two-point conversion pass to give the Wolves an 8-0 early lead.
For the full story, subscribe to the McKenzie County Farmer
---