August 29, 2017
Wolves fall to Devils Lake in opening football action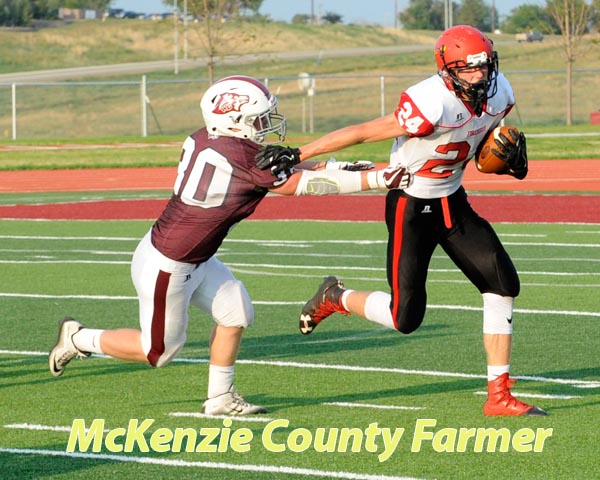 By Neal A. Shipman
Farmer Editor
There were plenty of penalty flags thrown as the Watford City Wolves and Devils Lake Firebirds both squared off for their first football game of the season last Friday evening.
The two teams combined for 175 lost yards on 25 penalties that could be attributed to first game jitters. The Wolves were flagged 12 times for 80 yards, while Devils Lake committed 13 penalties for 95 yards.
After playing a scoreless first quarter, both teams settled down in the second quarter with Devils Lake scoring twice before Cooper Knutson would score on a quarterback keeper to draw the Wolves to a 13-6 halftime deficit.
For the full story, subscribe to the McKenzie County Farmer
---