February 7, 2018
Wolves head into District 15 Tournament as No. 2 seed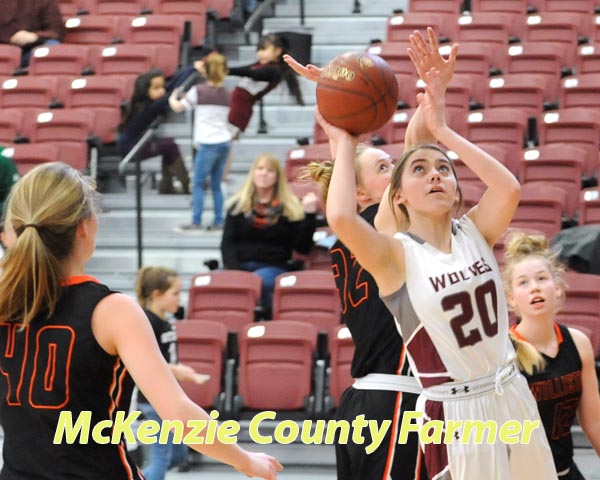 By Neal A. Shipman
Farmer Editor
The Watford City girls basketball team wrapped up its regular season play this past week as the Wolves only picked up one win out of four games played. But the win over Parshall was huge as it secured the Wolves the No. 2 seed in the upcoming District 15 Tournament, which will begin on Thursday, Feb. 8, at the 4 Bears Event Center.
Watford City will take on Lewis & Clark-North Shore in the third game of the District 15 Tournament on Thursday.
The Wolves ended their regular season play with a 9-10 record competing against both Class A and Class B schools as Watford City will move into the Class A division next year.
For the full story, subscribe to the McKenzie County Farmer
---