February 21, 2018
Wolves to host District 15 Boys Tournament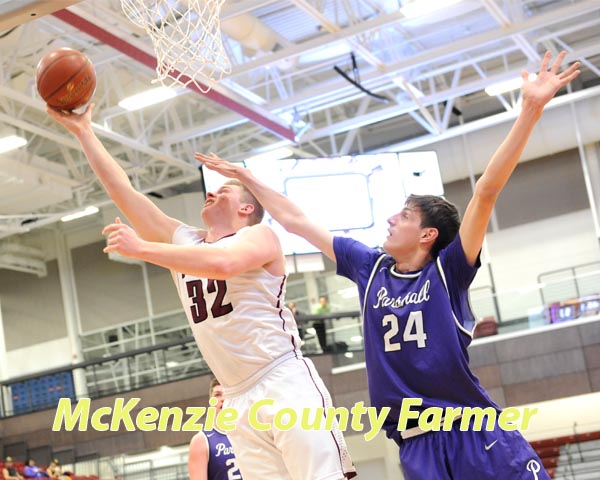 By Neal A. Shipman
Farmer Editor
Watford City's varsity boys basketball team wrapped up its regular season play this past week as the Wolves defeated District 15 rival Parshall, 82-69, on Feb. 13, and then fell to Killdeer, 77-71, on Thursday.
The Wolves, who ended their regular season with a 3-16 record, will now be entering the District 15 Boys Basketball Tournament.
Watford City will be hosting this year's district tournament in their final year of playing Class B basketball. The district tournament, which will be held at the Rough Rider Center, will begin on Thursday, Feb. 23, and concludes on Monday, Feb. 26.
The tournament will feature eight teams competing with the top four teams advancing to the Region 8 Tournament that will begin on March 5, at Williston State College.
Thursday's action will begin at 3 p.m. with New Town, the No. 1-seeded team, taking on the winner of the Williston Trinity Christian vs. Alexander play-in game.
Lewis & Clark-North Shore, the No. 4-seeded team will take on Parshall, the No. 5 team, 20 minutes after the New Town game.
Watford City's first round action of the tournament will begin 20 minutes following the LC-NS vs. Trenton, the No. 7-seeded team, game. The Wolves enter the tournament as the No. 2 seed.
For the full story, subscribe to the McKenzie County Farmer
---