December 22, 2020
Wolves top Midgets, Sabers to open cage action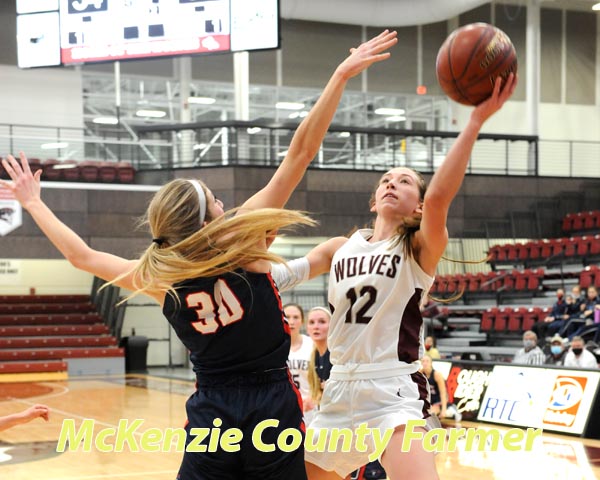 By Neal A. Shipman
Farmer Editor
Watford City's varsity girls basketball team opened its 2020-21 season with big wins over Dickinson and Bismarck Legacy, while giving Bismarck High, the No. 1-ranked team in Class AA, a run for their money
The Wolves knocked off Dickinson, 63-39, on Dec. 15, before falling to Century, 60-55, on Friday. The Wolves bounced back from the loss to pull out a 64-62 win over Bismarck High.
The next action for the Wolves will be on Tuesday, Dec. 29, when they host Bismarck Legacy.
---