November 9, 2021
Wolves upset Minot in WDA play-in game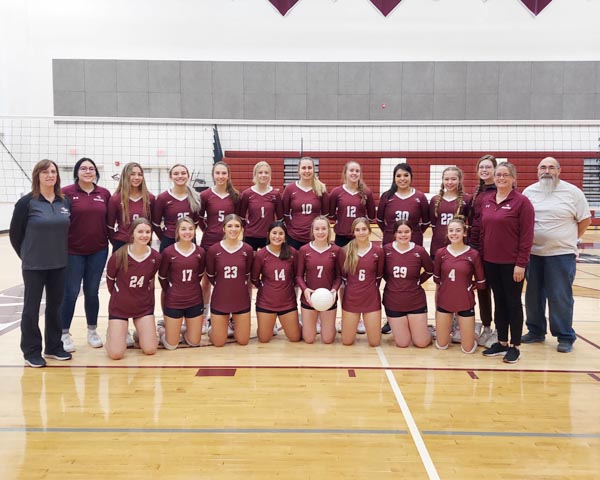 By Neal A. Shipman
Farmer Editor
Watford City's varsity volleyball team pulled off a big upset as the Wolves defeated Minot, 3-2, in the WDA play-in game on Thursday, Nov. 4.
With Thursday's win, the Wolves, who had fallen to the Majettes twice during the regular season, punched their ticket to the WDA Tournament, which will be held at the Rough Rider Center on Nov. 11-13.
In first round action of the tournament on Thursday, Watford City will take on Bismarck High, the No. 2 team in the WDA at 5p.m. Other games set for Thursday are Bismarck Century vs. Dickinson at 1 p.m., Bismarck St. Mary's vs. Bismarck Legacy at 3 p.m. and Jamestown vs. Mandan at 7 p.m.
For the full story, subscribe to the McKenzie County Farmer
---