September 12, 2017
Wolves' offense no match against Jamestown, Shanley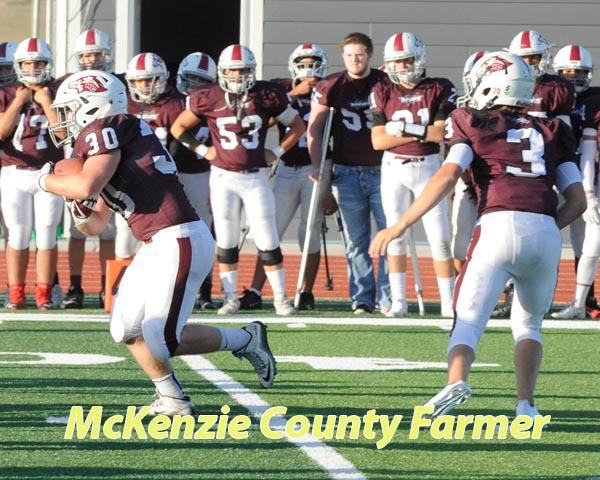 By Neal A. Shipman
Farmer Editor
Watford City's lack of depth could be their undoing this season as the Wolves dropped games to Jamestown and Fargo Shanley in Class AA action.
While the Wolves held a 6-3 halftime lead over Jamestown on Sept. 1, the Blue Jays wore Watford City down in the second half to take the 43-6 win.
Watford City's offense and defense struggled again this past Friday evening as Fargo Shanley cruised to a 25-0 win over the Wolves.
"In the first three weeks of the 2017 season we have played three of the top five teams in Class AA football," states Justin Johnsrud, Wolves' head coach. "We will need to put a complete game together and play well to be successful."
The next action for Watford City, which is now 0-3 on the season will be on Friday, Sept. 15, when the Wolves travel to Grafton, who are 1-2 on the season.
For the full story, subscribe to the McKenzie County Farmer
---