December 20, 2017
Wrestlers claim two champions at Linton Tournament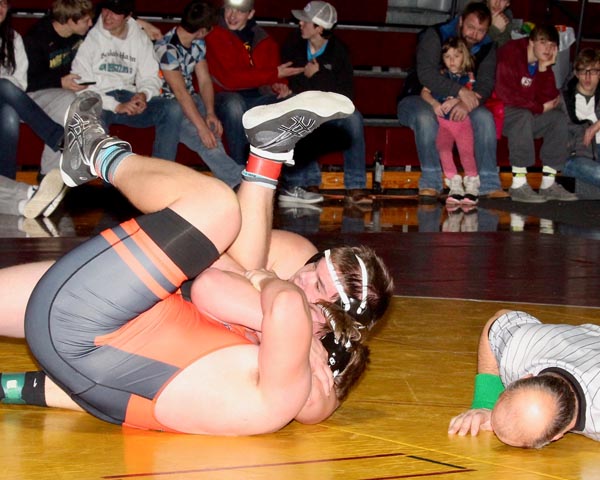 By Neal A. Shipman
Farmer Editor
Connor Dennis and Jackson Faller pinned their way to championship titles during this past weekend's Linton Holiday Tournament.
The two Watford City wrestlers combined for seven pins as they dominated their opponents in the 28-team tournament.
The Linton tournament is the largest predominately Class B tournament in the state prior to Christmas and, according to Mitch Greenwood, Wolves' head coach, rivals any tournament for that matter. 26 of the 28 teams were North Dakota Class B teams, while the other two teams came from South Dakota Class B teams, including this year's team champion, Mobridge-Pollock.
For the full story, subscribe to the McKenzie County Farmer
---