November 9, 2021
A new brew for a good cause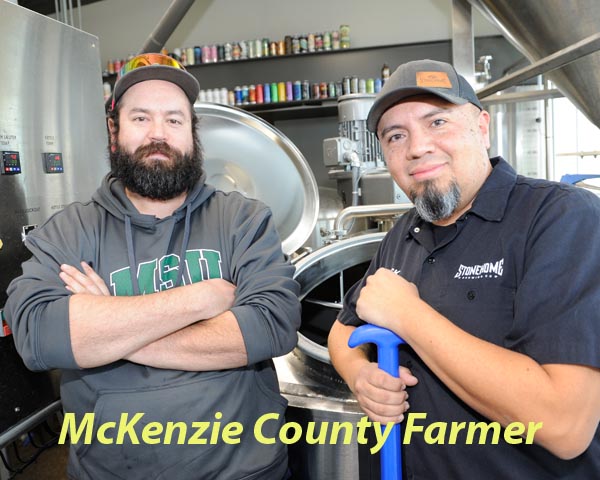 By Neal A. Shipman
Farmer Editor
In honor of Veterans Day, the Stonehome Brewing Co. in Watford City will be tapping into a new keg of beer that was specifically brewed for Nov. 11.
"Making a beer just for Veterans Day has been on my mind for a little over a year," says Rick Diaz, head brewer at Stonehome Brewing Co. "I've always wanted to do something for veterans."
While nationwide, military veteran brewers have been making special beers for Veterans Day for the past five to six years, this is the first year that Stonehome Brewing Co. has done it.
According to Diaz, he obtained the hops used in creating the special beer from a supplier that only makes them available to brewers who are also veterans.
"I'm a veteran and served eight years in the Army from 1995 to 2003," states Diaz, who served in Korea and also saw combat action while in Iraq in 2003.
For the full story, subscribe to the McKenzie County Farmer
---