October 5, 2021
A sweet deal for the elderly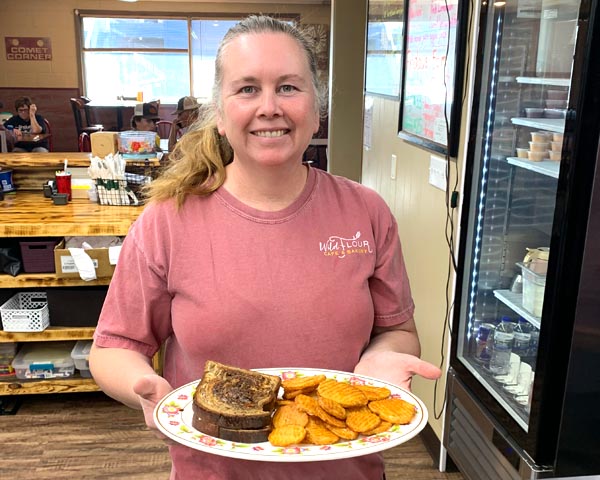 By Ashleigh Plemper
Farmer Staff Writer
A $4 meal sounds like the type of price that makes it tempting to eat out daily. And now you can, that is, if you're a senior citizen. Last week, the Wild Flour Cafe and Bakery in Alexander introduced 'Cafe 60' to its menu. The new menu offers a healthier and more affordable meal selection to its customers over the age of 60.
"In bigger communities, you hear a lot about Meals on Wheels programs and stuff like that. This is very, very similar," says Donna Mrachek, owner of the Wild Flower Cafe and Bakery.
Over the years, the Wild Flour Cafe and Bakery has been the only dining spot in the community.
For the full story, subscribe to the McKenzie County Farmer
---