October 5, 2021
Ground broke for the new fairgrounds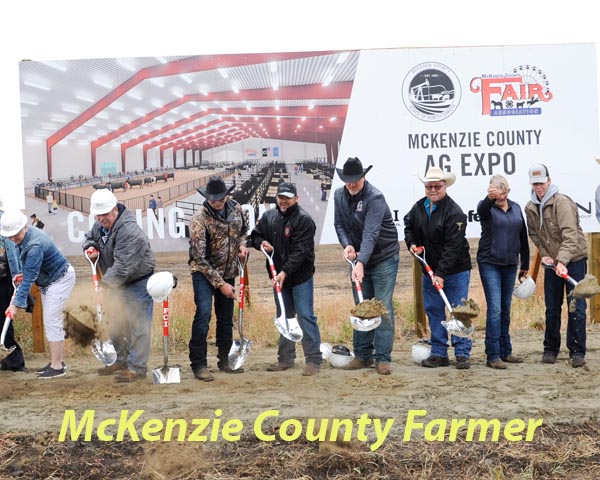 By Ashleigh Plemper
Farmer Staff Writer
After years of planning and discussion, construction for the new McKenzie County Fairgrounds is finally underway.
Last week, a ceremonial groundbreaking was held on Sept. 29, at the site of the new fairgrounds located southwest of Watford City off of Highway 85.
"The planning we started back in 2019 and the dirt work we started two-and-a-half weeks ago is the beginning of the new fairgrounds," says Chris Kubal, vice president of the fair board and chairman of the building committee.
The new fairgrounds site consisting of 212 acres, according to Kubal, will feature a 112,000-square foot Ag Expo building, a 15,000-square foot exhibit hall and a 51,000-square foot livestock room.
For the full story, subscribe to the McKenzie County Farmer
---