September 12, 2017
Apartment owner given 30 days to meet city codes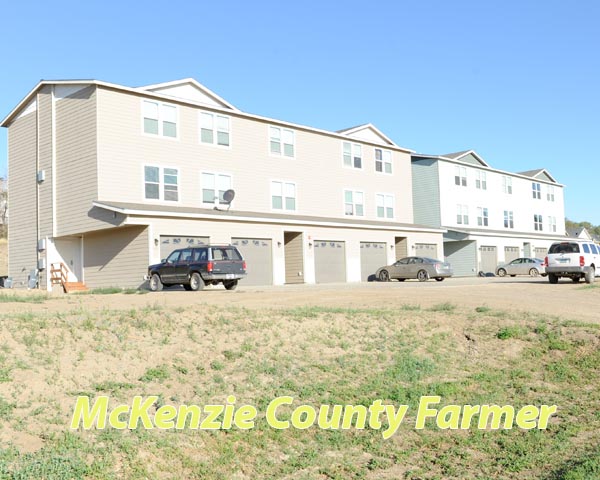 By Neal A. Shipman
Farmer Editor
The Watford City City Council is tired of waiting for the owner of two six-plex townhomes in the Pheasant Ridge subdivision to bring his property into compliance with city codes and to meet the site design that was approved.
Since the townhomes were constructed in 2014, the city has repeatedly asked the owner to make the necessary landscaping, drainage, and erosion control, as well as to install permanent access to the property. But in spite of the city's repeated attempts to have the improvements made, very little has happened on the site.
And the council's frustrations boiled over during their monthly meeting on Tuesday, Sept. 5, as they considered pulling the townhomes certificate of occupancy (CO).
For the full story, subscribe to the McKenzie County Farmer
---