September 12, 2017
Keeping history alive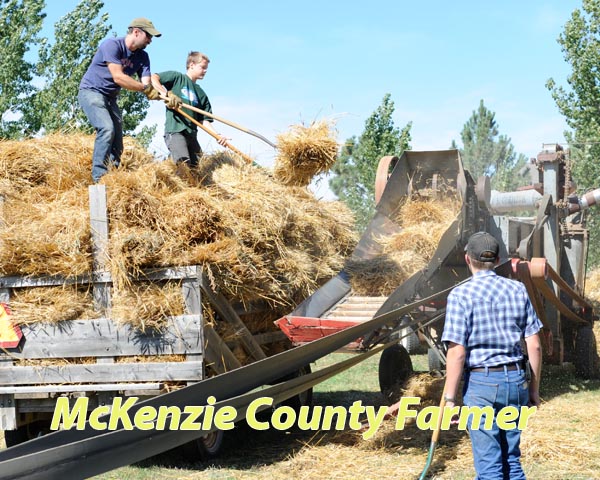 Farmer Staff Reports
As the wind buffets the buildings of the McKenzie County Heritage Park, a row of foreign flags flap taut atop poles near the park's entrance.
And the 25th Annual Heritage Day, which will be held from 11 a.m. to 5 p.m. on Saturday, Sept. 16, at the McKenzie County Heritage Park, will honor what those flags mean for McKenzie County.
"What these flags represent, are the people that came here and settled and ranched at the beginning of McKenzie County," said Sandy Rieker, director of outreach for the Pioneer Museum of McKenzie County. "It's a day that I really want to honor the families of past, present and future."
Food, games and demonstrations including a thresher machine, sawmill and stationary baler will take place, she added, and cowboy poetry, a blacksmith and home-style vendors will also be on hand.
Rieker's biggest focus in each event that she coordinates is to get children involved and this Heritage Day is no different.
For the full story, subscribe to the McKenzie County Farmer
---