May 30, 2018
Bringing awareness to struggling vets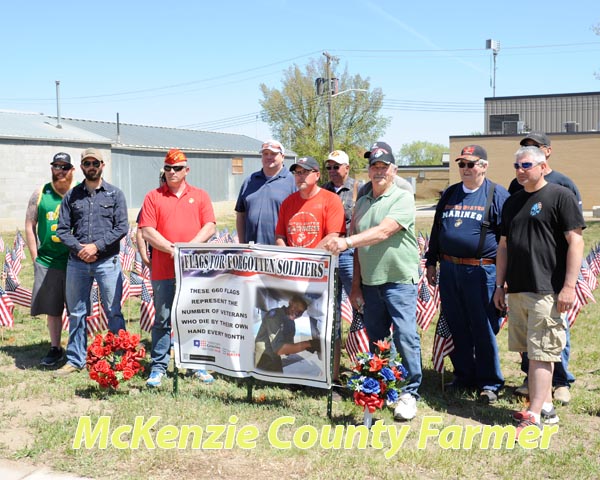 By Betsy Ryan
Farmer Staff Writer
660 flags fly in neat little rows on Main Street this week. Brought in by the local Marine Corps League, the Gunnery Sergeant Ronald Rankin Marine Corps Detachment, the detachment wanted the exhibit to make people stop and ask questions.
"We want people to stop and ask what the flags are for," said Robert Shipp, spokesperson for the local Marine Corps detachment.
The 660 flags represent the number of U.S. veterans in the nation who take their own lives every month.
"In the combat zone, you know that you might lose people," said Shipp. "At home in the states, the casualties shouldn't continue. But because of the war, they are."
Shipp said that their goal is zero suicides. The way that they are going to accomplish that is by spreading awareness of the issues that vets face and getting veterans the proper help.
The flags were donated by 22 Until Valhalla, a veteran nonprofit organization that strives to prevent veteran suicide though physical, mental and emotional lifestyle development.
For the full story, subscribe to the McKenzie County Farmer
---