May 30, 2018
City is running low on housing options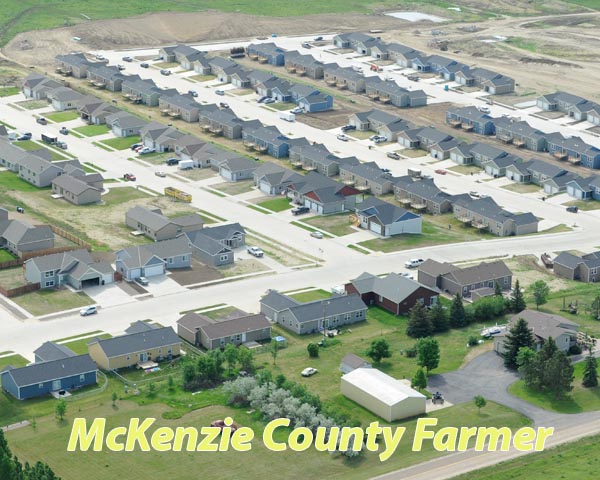 Editor's Note: This is the first in a series of articles looking at the challenges Watford City has faced since 2012 and is facing today.
By Neal A. Shipman
Farmer Editor
Katie Walters vividly remembers moving to Watford City in November of 2012. It was a time when she and her family, along with thousands of other new people from across the country, were moving to Watford City seeking new job opportunities that the burgeoning oil industry was offering thanks to the skyrocketing price of oil.
But before Katie would bring her children to Watford City, she made her husband, Jake, promise her that she would have a place to live.
It was a steep promise for Jake to make good on. But unlike so many other people who struggled to find a place to live, he made good on his promise as he found his family a single-wide mobile home to live in thanks to his employer.
"It was crazy back then," states Walters. "There was no place to live. There were no apartments to rent. And no homes to buy."
As crazy as it seems, back in 2012 most new residents to this exploding community were living in campers, sleeping in their vehicles or pitching tents in parks or anywhere they could find to lay down at the end of their work shift.
For the full story, subscribe to the McKenzie County Farmer
---