December 7, 2021
BRINGING HOLIDAY CHEER TO MAIN STREET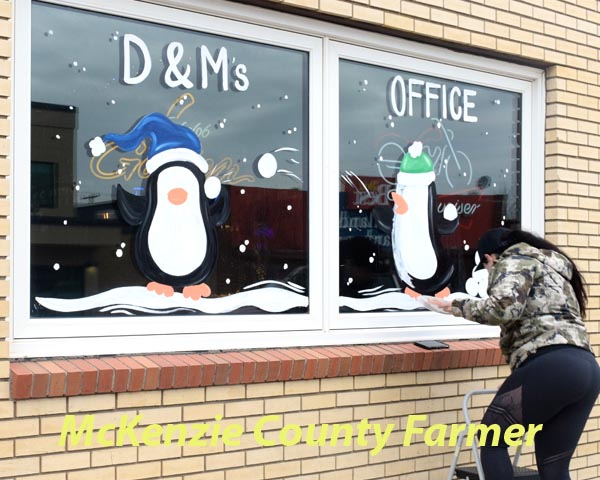 By Ashleigh Plemper
Farmer Staff Writer
As Stephanie Galeazzo, McKenzie County Public Library director, made her way down a Williston street one day, something caught her eye. It was bright window art put on by paint sticks.
While the rest is usually history, it was more like a trickle down effect.
"I was doing the library and the woman from Barrett Pharmacy & Variety wanted me to do hers," says Sam Rush, creator of Multiple Impressions, who has been busy painting Main Street business windows with holiday art.
Suddenly, other businesses would jump on board as they began to approach Rush about having their windows done as well, she says.
"I was doing Barrett's and then Badlands Hardware asked me to do theirs," Rush says.
It wasn't long before the owner of D & M's Office would ask Rush to do her business too.
For the full story, subscribe to the McKenzie County Farmer
---