December 7, 2021
CHOIR TO PRESENT CLASSIC CHRISTMAS CANTATA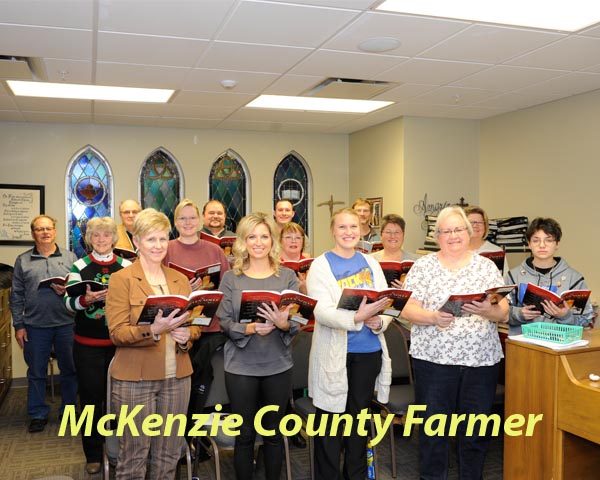 By Ashleigh Plemper
Farmer Staff Writer
Everyone has their favorite part of the Christmas season. And for some, it's the music that comes from a long standing tradition in the Watford City community as the First Lutheran Church Choir performs its annual Christmas Cantata.
"It's simple but pretty," says Caroline Schwartz, Choir director, of this year's Christmas Cantata.
After skipping out last year due to COVID-19, this season, the First Lutheran Church will join choirs of different denominations in the community to present 'The Seven Noels' on Wednesday, Dec. 15, at 7 p.m. at the First Lutheran Church in Watford City, located at 212 2nd St. NW. The concert is free of charge and open to the public.
For the full story, subscribe to the McKenzie County Farmer
---