September 12, 2017
Cornerstone Bank to host grand opening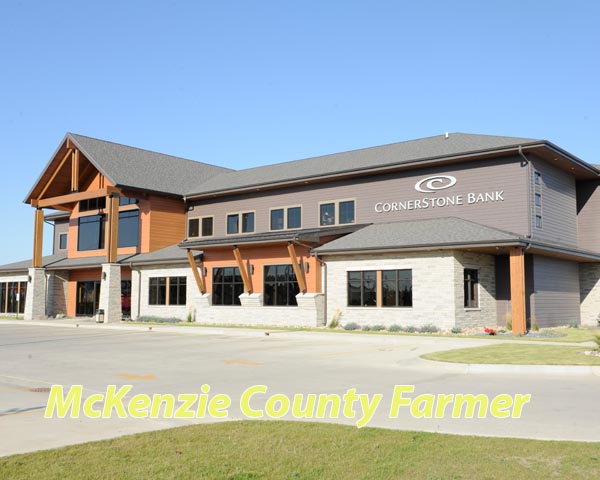 Since opening in Watford City 35 years ago, McKenzie County Bank has changed its name to Cornerstone Bank and has moved to a new location, but the bank's commitment to community has remained unchanged.
Scott Swenson, a founder of McKenzie County Bank and a Cornerstone Bank corporate board member, is on the McKenzie County Healthcare Board of Trustees.
"Since our inception 35 years ago, we have always maintained a strong commitment to giving back to this community," states Swenson. "One of the key components to a thriving community is a strong healthcare system, and we will be helping to raise funds for the new Cardiac Rehabilitation Unit during our new building grand opening, along with thanking our many loyal customers and friends."
The grand opening for Cornerstone Bank's new location, which is located at 106 8th Ave. SE on Highway 85 to the east across from Heggen Equipment, is set for Sept. 19 - 21.
For the full story, subscribe to the McKenzie County Farmer
---