September 12, 2017
Extending a helping hand to hurricane victims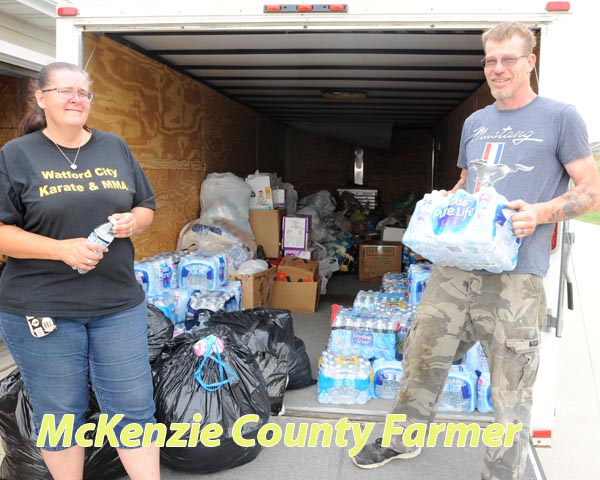 By Neal A. Shipman
Farmer Editor
Tim and Liz Hartranft know what it is like to loose everything that they own and cherish to a flood. So when the Watford City couple learned that Hurricane Harvey was predicted to hit Texas two weeks ago, they knew that they had to do something to help.
"I originally just wanted to organize some kind of relief effort in Watford City," states Tim. "But then things changed and suddenly not only was I trying to organize the collection of supplies, but I also became the person who was going to deliver them to Texas."
That changing moment came when Robin Greenhagen, the owner of Blue Lube in Watford City, not only offered to provide a large trailer to haul the supplies to Texas, but donate the fuel as well.
"From that point on, I guess we were fully committed," states Tim.
For the full story, subscribe to the McKenzie County Farmer
---