September 12, 2017
Local Marine Corp veteran turns 100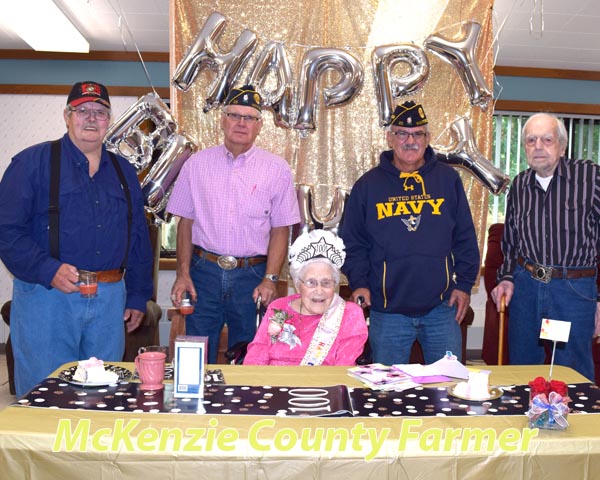 By Betsy Ryan
Farmer Staff Writer
Alice Witkowski, now a resident of Horizon Senior and Assisted Living in Watford City, has spent her lifetime making the best of things.
Originally from a small farm, south of Judson, N.D., Witkowski grew up learning how to work hard alongside her family.
When America joined the fight in World War II, men were not the only ones flocking to serve their country, and a 25-year-old Alice took note.
"There were about five of us girls working at the Mandan Creamery and we saw an article in the newspaper talking about women joining the Marines," said Witkowski. "So, we got the idea to join up and before we knew it, we travelled to Minnesota to sign up and went home to wait for our orders. Orders came May 1, 1943."
Alice's boss at the Mandan Creamery called her into his office and asked why she wanted to serve and she told him that because she only had sisters, she felt an obligation to serve on behalf of her family.
For the full story, subscribe to the McKenzie County Farmer
---