September 12, 2017
On the road to recovery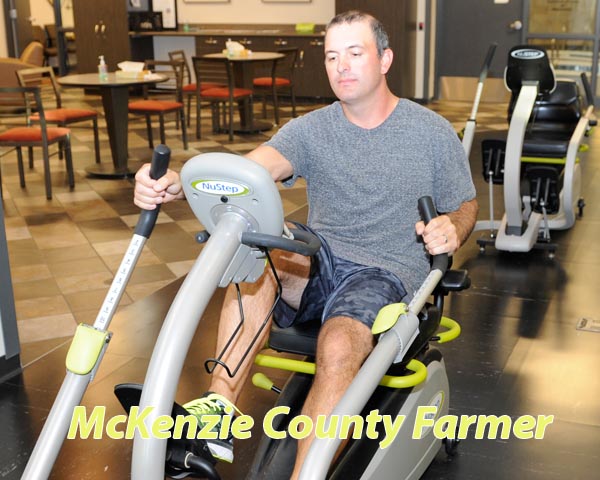 By Betsy Ryan
Farmer Staff Writer
On July 8, 36-year-old Jaret Wirtz thought he was getting the flu. He had a fever and his body ached. His wife, Megan, thought it odd considering it was summer and Jaret tended to be a very healthy man, but they both figured it would pass in a few days.
Jaret and Megan Wirtz have three children and are longtime residents of Watford City. Megan is due to have their fourth child in December. At the time of Jaret's illness, she was only 19 weeks along.
Symptoms did not pass in a few days, however. In fact, they got worse.
Within a few days of his illness, Jaret seemed to get worse. He was so worried about how much he was sweating and how disoriented he began to feel that the couple eventually went to the McKenzie County Hospital ER.
At the local hospital, doctors ran a test for West Nile Virus but had to send it to the Mayo Clinic in Minnesota and wait five days for the results.
Wirtz went home from the hospital after getting hydrated to await the results. In the following few days, symptoms went from bad to worse.
For the full story, subscribe to the McKenzie County Farmer
---