January 17, 2023
Cross named 'Student of the Month' by ND Association of Student Councils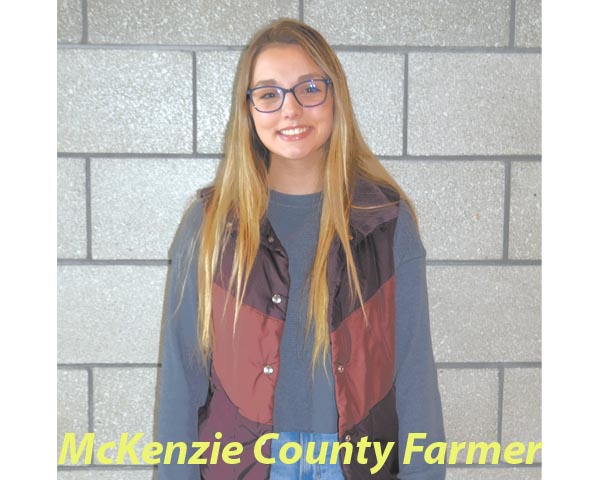 By Ashleigh Plemper
Farmer Staff Writer
When Allyson (Ally) Cross, a senior at Watford City High School (W.C.H.S.), decided to get involved in some of her school's extracurricular activities in her early years of high school, she was shy and reserved.
Fast forward several years, and Cross' active involvement in sports and clubs like the student council, have brought her out of her shell to the extent that she was recently chosen as the 'North Dakota Student of the Month' by North Dakota Association of Student Councils.
"Connecting at school and with our community and making people feel more welcome when they come here is something I enjoy," says Cross.
Cross says it's organizations such as student council that have given her the ability to branch out and become more comfortable engaging with her peers.
---