July 26, 2022
Dogs on the Deck is a success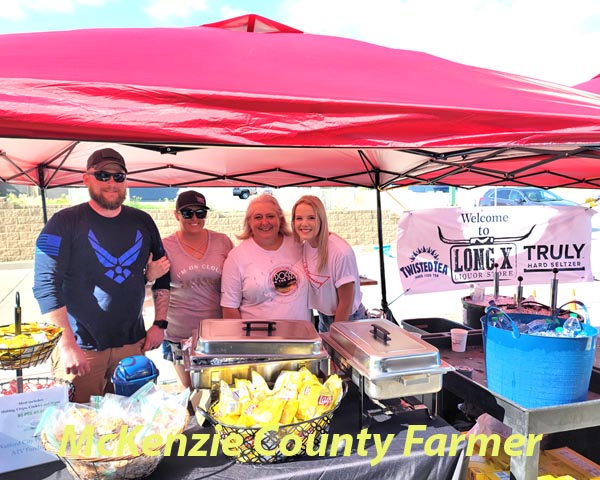 By Ashleigh Plemper
Farmer Staff Writer
As Dogs on the Deck recently enjoyed the last of its second summer of fundraising for local organizations and charitable causes, it did not disappoint.
"We were able to raise $3,329 that was given to our beneficiaries," says LeeAnn Brown, Long X Liquor Store general manager.
For the last two summers, the Watford City Community Benefit Association (WCCBA), which operates the Long X Liquor Store, has hosted $5 hot dogs, chips and a soft drink in exchange for a freewill donation to local causes.
"Each week for eight weeks, we have a different charitable cause that we provide proceeds from the night to," says Brown.
While the event originated with the intent to help create a sense of community, it's underlying purpose is to contribute to organizations that support the community.
"Our other purpose is to bring awareness to other non-profit organizations that need money," Brown says.
For the full story, subscribe to the McKenzie County Farmer
---