July 26, 2022
Outsider's Bar & Grill celebrates 10-year Anniversary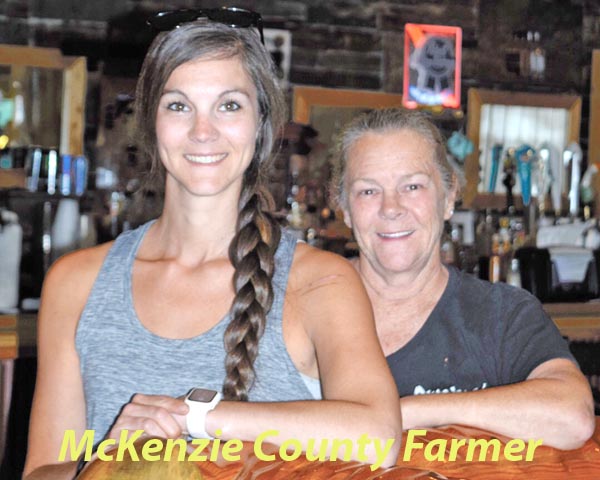 By Ashleigh Plemper
Farmer Staff Writer
As Outsider's Bar & Grill celebrates its 10-year anniversary this month, Darlene Garmann, the owner of the bar and grill, says her motto still hasn't changed.
"It's named Outsider's because we cater to outsiders," she says. "Here, everybody's welcome. I don't care what your last name is or where you're from. My doors are open."
In Garmann's early days of opening, she sold her home and land to fulfill her dream of starting a restaurant.
"I didn't expect to work this hard, but I'm not afraid of hard work," she says. "I wanted to leave a legacy for my kids and this is it."
Before Garmann's mother passed away in the early 1990s, the two were going to open an Italian restaurant with her grandmother in her hometown of Las Vegas.
"Many years later, it's not the Italian restaurant. But I do have two Italian cooks," she smiles. "So I get to fulfill the dream of my mom's. Plus, I felt a need in the community."
Garmann says early on in Watford City, a lot of places were labeled and catered to different crowds and she began to yearn for a place where the atmosphere would be welcoming to everybody.
For the full story, subscribe to the McKenzie County Farmer
---