August 8, 2017
Drought impacts yields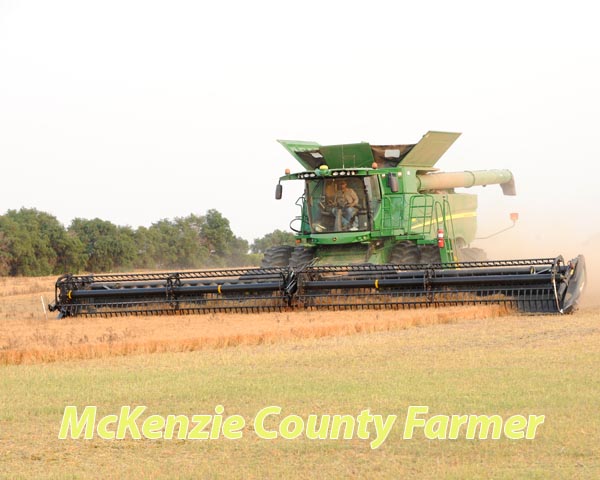 By Jack Dura
Farmer Staff Writer
As the drought gripping most of North Dakota continues, the harvest has begun in McKenzie County.
Matt Rolfson, who farms north of Watford City, got started Monday last week on durum.
"Our durum was below the average yield that we were expecting but still it kind of surprised us, the yield we did get," Rolfson said.
His crew had already cut oats for hay. After durum, Rolfson said spring wheat is next.
"We will probably be done in three weeks' time," but dependent on the weather, he said last Wednesday.
Beau Wisness started Aug. 1 on his harvest, going over lentils and cutting into durum.
"I cut a little early durum and I was pleasantly surprised," the Arnegard and Keene area farmer said. "Still nothing close to average, just better than I was kind of thinking it was going to be."
After lentils, Wisness said he'd move into small grains, durum, spring wheat and canola during the approximate four-week harvest. Corn will be later, he added.
"If it doesn't fill a cob or make anything, we'll chop it all for silage for the cows," he said.
For the full story, subscribe to the McKenzie County Farmer
---