August 8, 2017
Governor reinstates sheriff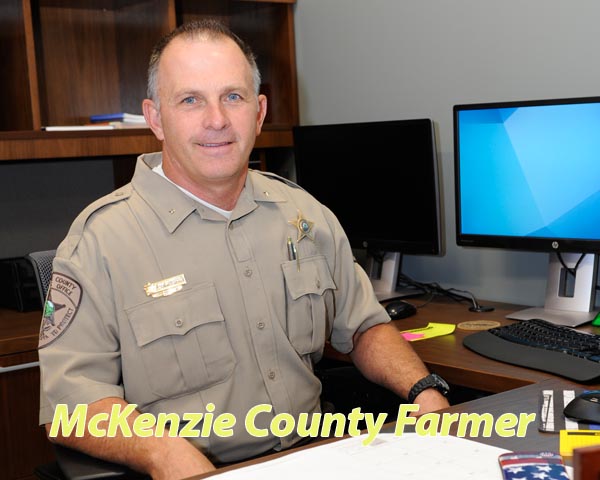 By Jack Dura
Farmer Staff Writer
Gov. Doug Burgum has reinstated Gary Schwartzenberger as McKenzie County sheriff.
His ruling came Friday afternoon, Aug. 4, ordering the complaint for Schwartzenberger's removal dismissed, his Nov. 23 suspension terminated and his reinstatement effective immediately.
From the July 17-18 removal hearing, special commissioner Karen Klein had recommended the above actions be taken, "having found no substantiated ground for removal."
"Special commissioner Klein noted evidence of heavy-handedness, crude and unprofessional behavior and non-collaborative actions by Sheriff Schwartzenberger," Burgum wrote in his order.
"And while these actions may not manifest optimal outcomes or performance, Commissioner Klein further concluded that none of these actions singularly or in total meet the high burden of proof threshold required for removal of a duly elected official from office."
Grounds to remove Schwartzenberger included his misdemeanor charge related to alleged impropriety with a county credit card, disparate discipline of female employees and workplace intimidation.
Schwartzenberger said he is humbled to continue to serve as sheriff and intends to work better with others moving forward.
For the full story, subscribe to the McKenzie County Farmer
---