February 14, 2023
Elk Salt Water Disposal site explodes, severely injuring man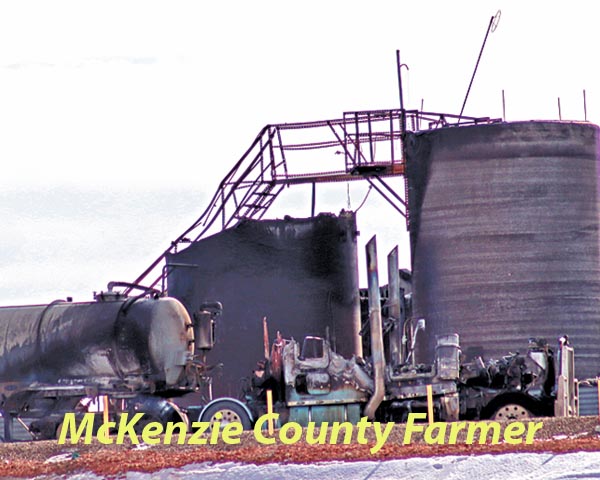 Kristen Jones
Farmer Staff Writer
At 10:26 p.m. on Friday, Feb. 10, the Elk Saltwater Disposal, near the intersection of 35th St. NW and Highway 85 in Alexander, exploded and was quickly engulfed in flames.
Responding to the scene was, McKenzie County Emergency Management, the Alexander Fire Department, the Alexander Quick Response Unit, the McKenzie County Sheriff's Office, and the Williston Fire Department.
While local fire departments are trained on how to deal with these kinds of fires, they are still considered extremely dangerous because of the hazardous material involved, and the huge risk that H2S gas poses to first responders.
Even though the normal procedure for these incidents is to monitor the fire and let it self extinguish, upon arrival, officials quickly determined that the blaze would have to be put out due to the risk it posed to the public.
---