June 27, 2017
Every child becomes a star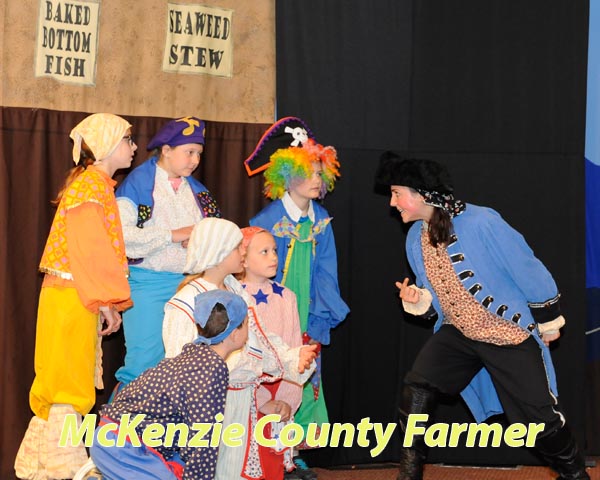 By Betsy Ryan
Farmer Staff Writer
"When the lights go off and I am on the stage, I forget all about the people in the audience," says 13-year-old Samantha Gillen. "Then I turn into someone new, I totally become my character."
Missoula Children's Theatre wants to provide as many children as possible with an experience just like Samantha's.
With production workshops travelling all over the world, Missoula Children's Theatre gets more than 65,000 children a year on stage. They have anywhere from 30-40 different productions going on at one time in various cities.
The structure of Missoula Children's Theatre productions follows a pretty standard recipe. The directors come into town and hold auditions on Monday. Rehearsals start that very day and go through Friday.
Watford City had 53 children show up for auditions for Treasure Island this year.
For the full story, subscribe to the McKenzie County Farmer
---